On the sidelines of the NATO Summit in Vilnius, the Group of Seven (G7) leaders agreed on the Joint Declaration of Support for Ukraine, in which they noted that each of them would work with Kyiv on specific long-term bilateral commitments and agreements in the field of security.
According to the document published by the Office of the President of Ukraine, the partners' efforts are aimed at:
Ensuring a sustainable force capable of defending Ukraine now and deterring Russian aggression in the future
Strengthening Ukraine's economic stability and resilience, including through reconstruction and recovery efforts
Providing technical and financial support for Ukraine's immediate needs, including for continuation of reforms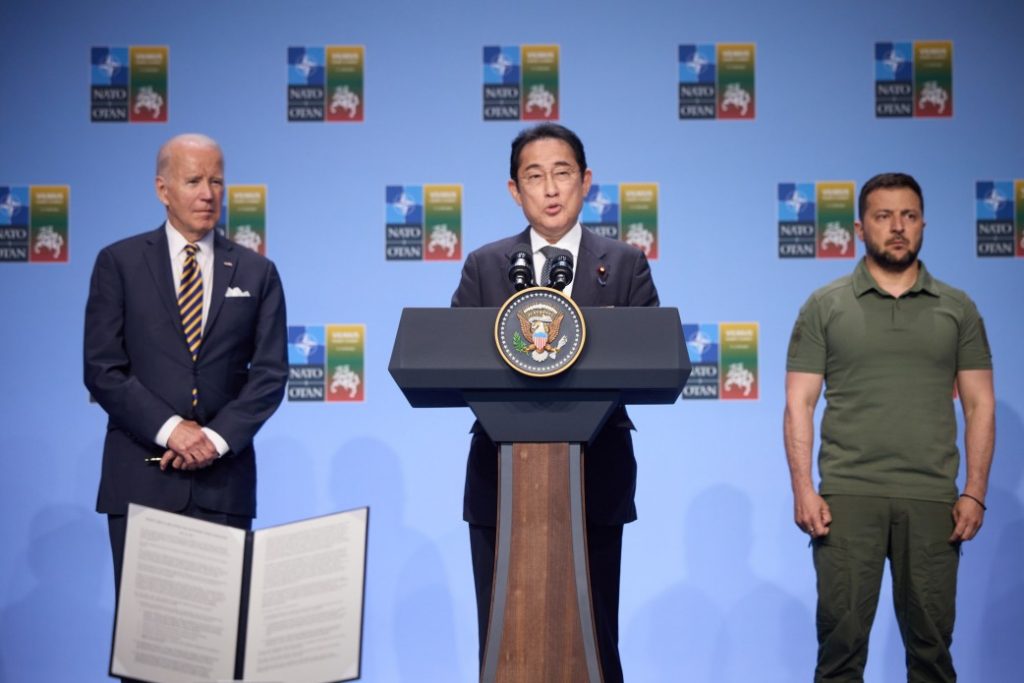 In the event of future Russian armed attacks, G7 countries intend to immediately consult with Ukraine to determine appropriate next steps.
G7 leaders also reiterated their commitment to holding Russia accountable for the war in Ukraine.
For its part, Ukraine is committed to:
Contributing positively to partner security and strengthening transparency and accountability measures with regard to partner assistance
Continuing implementation of the law enforcement, judiciary, anti-corruption, corporate governance, economic, security sector, and state management reforms that underscore its commitments to democracy, the rule of law, respect for human rights and media freedoms, and put its economy on a sustainable path
Advancing defence reforms and modernisation
The declaration is a general framework document. The next step is to conclude a system of bilateral security agreements between Ukraine and the guarantor countries within the framework of multilateral cooperation.
The media also report that, in addition to the Group of Seven member states, several countries, in particular, Finland, Denmark, Iceland, Norway, Sweden, the Czech Republic, the Netherlands, and Spain, expressed their desire to be signatories to the declaration of support for Ukraine.
Bohdan Marusyak