The Yermak-McFaul International Working Group on Sanctions Against the Russian Federation has found that China is now the main supplier of critical components for Russian drones. The group suggests intensifying control over foreign components that Russia uses in its drones.
As the President's Office reports, the Russian army regularly uses three main models of drones: Shahed-136/131, Lancet, and Orlan-10.
The experts examined 174 foreign components removed from three UAV models used by Russian troops on the battlefield in Ukraine. The specialists concluded that Russia still relies heavily on foreign-made components, including microelectronics, in the production of UAVs.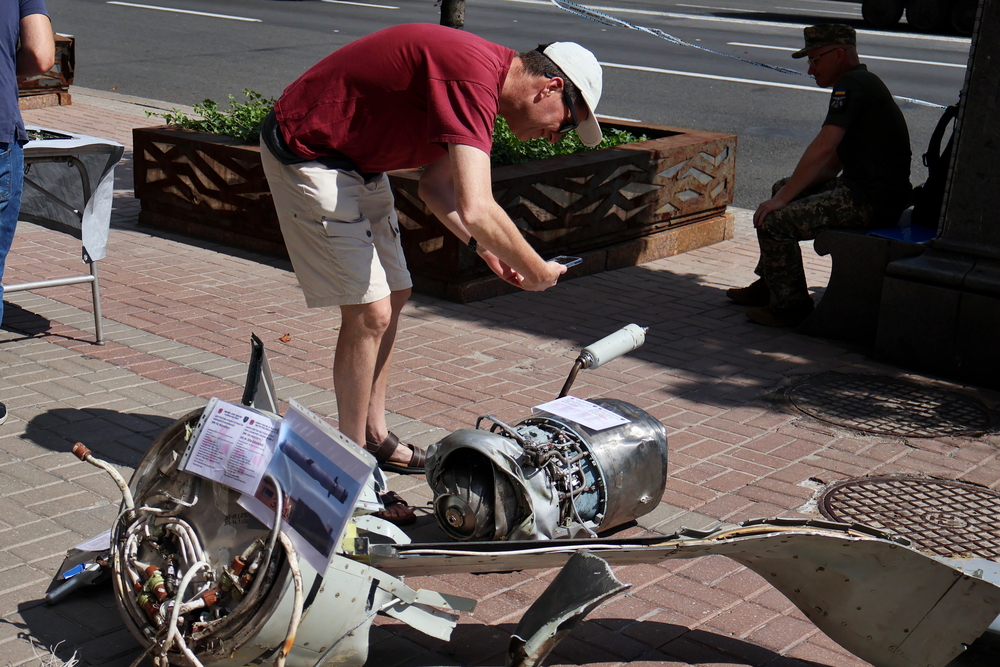 "According to a study by the International Working Group, China is the main supplier of critical components for Russian drones, accounting for 67% of shipments, with 17% of them going through Hong Kong. Turkey and the United Arab Emirates account for 5% and 2% of components, respectively. Components made in Japan, the Republic of Korea, Switzerland, and other countries, including processors, chips, transistors, and other vital components, were also found in the drones," the statement reads.
According to the report of the International Working Group, many details can be obtained through publicly available platforms, which complicates regulatory oversight.
In view of this, the group's experts called on manufacturers to do more to prevent Russia from accessing their products, bypassing economic sanctions.
"Russia is extremely active in using drones for massive attacks on infrastructure, civilian, and military targets in Ukraine, so it is very disturbing to see that important components for the production of hostile UAVs come from different countries, including Ukraine's allies. This issue requires our joint immediate response. We have to take comprehensive measures to prevent the aggressor from using critical components to continue hostilities on Ukrainian soil," Andriy Yermak, the Head of the President's Office, emphasised.
In particular, the alignment of sanctions between party countries is proposed, as well as unifying lists of dual-use goods based on the Harmonised System and expanding the categories of goods subject to sanctions based on the Harmonised System.
The Ukrainian side considers that the companies should also develop clearer instructions on how to comply with the law. Stronger cooperation between producers and authorities is recommended to improve compliance with sanctions and implement effective restrictive measures. In addition, governments should investigate well-known companies that do not comply with the sanctions policy.
According to experts, the use of anti-money laundering (AML) mechanisms can strengthen export control measures, as sanctions circumvention often has similarities with money laundering. This may help identify structures in third countries that are important for the production and export of military products to Russia, especially if the production takes place outside the sanctions coalition.
Bohdan Marusyak