In Ukraine, there is a steady trend toward an increase in the number of women in the ranks of the Armed Forces. Since 2014, their number has increased 2.5-fold, and the number of female officers has increased sevenfold.
"The number of women in all categories of personnel of the Armed Forces of Ukraine has begun to grow. In 2014, the total number of women was 49,926, including 16,557 military personnel, 1,633 officers, 4,754 sergeants, 9,707 soldiers, 370 students, and 33,369 civilian personnel. And as of 1 March 2023, we already have 60,538 women in the Armed Forces of Ukraine. Of them, 42,898 are military personnel," Liubov Humeniuk, a specialist in the Department of Gender Issues and Relations with Religious Organisations of the Humanitarian Directorate of the Ministry of Defence of Ukraine, said during a round-table meeting on the topic "War. Women in the military: Do the strong have weaknesses?", Ukrinform reports.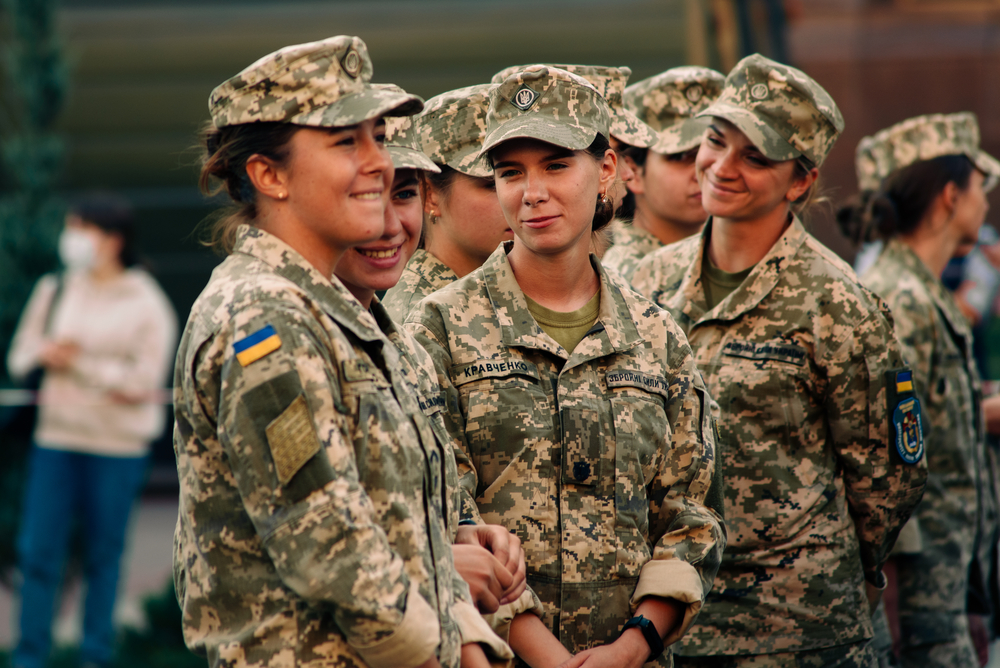 According to her, the number of female officers has increased to 7,416, marking nearly a sevenfold increase compared to 2014, sergeants – 11,215, soldiers – 22,832, students – 1,500, and civilian personnel – 18,101.
The issue of gender equality has received due attention in society, so women are trying to join the army more actively. Today, the share of women in senior positions is 11%. The positive dynamics in this matter indicate that serious changes are taking place in the Armed Forces of Ukraine thanks to the systematic work of the Ministry of Defenсe.
"Currently, in the Ministry of Defence, we are developing methodological recommendations for advisors on gender issues, which, we hope, will contain the most useful information that they could use in their activities… In the Ministry of Defence, we already have a second national action plan. For its implementation, a departmental plan was elaborated, clearly outlining the tasks," said the representative of the Ministry.
At the same time, Svitlana Chunikhina, deputy director of the Institute of Social and Political Psychology of the National Academy of Pedagogical Sciences, noted that 53% of Ukrainians had supported the idea of equality between women and men in the army in 2018, and now this figure rose to 80%.
It is reported that as of October 2022, more than 40,000 women served in the Armed Forces of Ukraine, 5,000 of them were on the front line.
Bohdan Marusyak