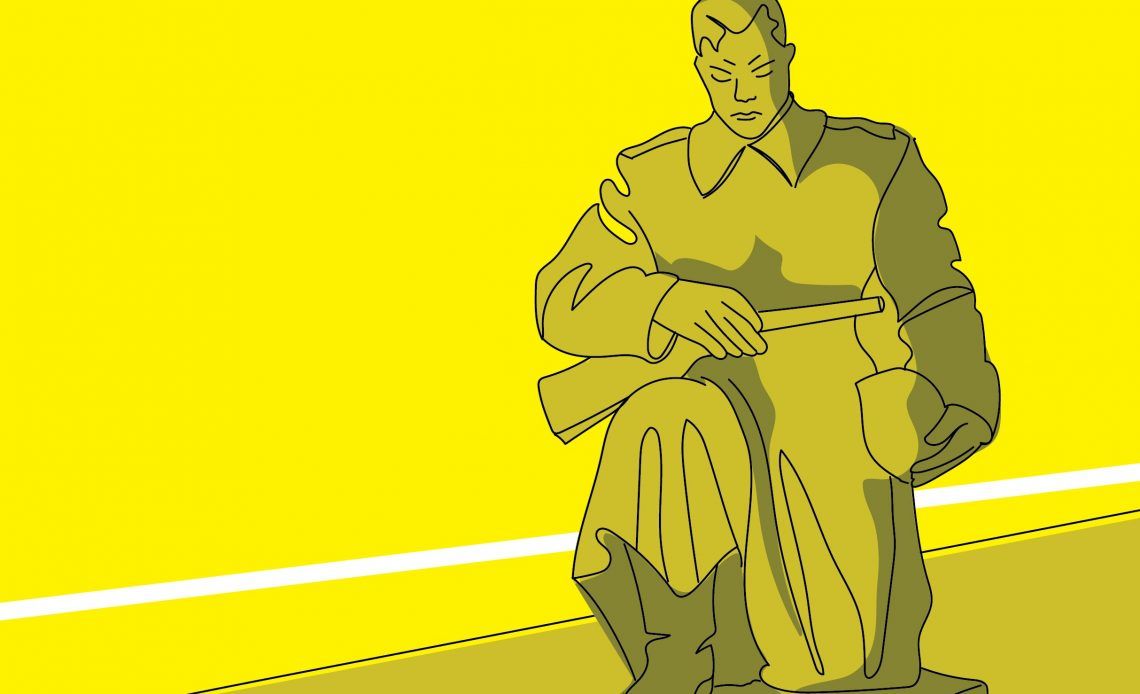 Russia has a history of considering anyone who does not support Russian views and actions as enemies of Russia. The Kremlin is known to back the murder of journalists, businessmen, and activists who speak out against the Russian government. If Moscow treats Russian citizens this way, who won't Moscow consider an enemy once it invades Ukraine? And what will the Kremlin do with those, whom it has probably already identified as "enemies" in Ukraine?
Recently, organisation StopFake reminded in one of its pieces that Putin can arrange a "Ukrainian Srebrenica massacre" in Donbas. "The Kremlin organised a search for 'killed civilians' to stage a show about 'ethnic cleansing'," says StopFake[1].
In 2014, so-called Latvian human rights activist Einars Graudins showed the OSCE group a mass burial of 400 civilians and rebels from Donetsk who had been allegedly killed by "Ukrainian hit squads."[2] The Kremlin further used that fake story in its propaganda to demonise Ukrainians. Thus, in April 2021, Dmitry Peskov stated that "a situation similar to the tragedy of Bosnian Srebrenica may take place in Donbas."[3]
In 2017 and 2019, the Kremlin stated that the control of the border must not be returned to Ukraine to prevent Kyiv from ethnic cleansing in Donbas.
However, it is the Kremlin that prepares for mass burials in mass graves.
On 13 September 2021, GOSTR 42.7.01 – 2021 "Civil Defense. Immediate burial of corpses in wartime and peacetime" Russian national standard was introduced. This standard should come into force on 1 February 2022[4] (according to some data, on 2 January 2022).[5] Interestingly, this is not the first document instructing how to arrange "mass graves." For example, on 31 March 2021, Resolution No. 0495/18-03 on the urgent burial of corpses in wartime and large-scale emergencies was issued by the Chekhovsk municipal district of the Moscow region. In addition, the Resolution on the urgent burial of corpses in wartime in the territory of the Vorobyovsk rural settlement of the Saki district of the Republic of Crimea was issued in Crimea in 2016.[6] These resolutions established special funeral commissions.
But the decisive thing is that now that the "commissions" are established and the first steps towards the practical implementation of mass burials in several cities are taken, the Russian national standard is being introduced. One could assume that the pandemic prompted the Kremlin to do so. But the pandemic has already lasted for two years and does not require digging mass graves.
So, what exactly is the Kremlin preparing for?
Follow us on Twitter