A Russian unit of the SOBR (Special Rapid Response Unit) arrived in Donetsk region to quell riots among the Russian military.
"In Donetsk direction, it became known that a SOBR unit arrived from the Russian side. This is related not to assault actions but the poor morale of the troops. This unit arrived to quell riots," said Oleksiy Dmytrashkivskyi, spokesman for the joint press centre of the Defence Forces of Tavria Direction.
According to him, the 155th Marine Brigade of the Russian Federation, which is part of the Pacific Fleet, also fights in this direction.
"Recently, in Vuhledar area, marines tried to assault our positions but failed. After that, 10 men from this unit surrendered," Dmytrashkivskyi said.
He noted that the representatives of this marine brigade distinguished themselves by brutality and looting in Bucha and Irpin in the spring of 2022.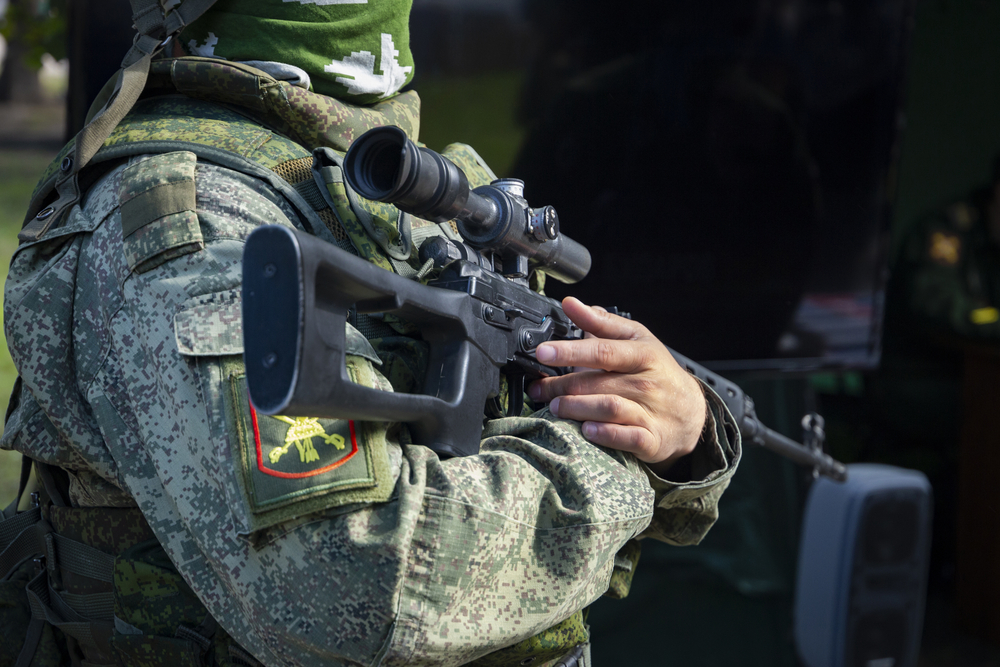 "This brigade was spotted in Donetsk direction for the second time, it was practically smashed. The recruited people are not quite familiar with what the Marine Corps is and its purpose, so they decided to surrender. Probably not all is well with the leadership, provision, and weapons," the spokesman supposed.
He added that, in general, the situation in the Eastern direction remains difficult: the enemy tries to attack, especially in the area of Marinka near Donetsk.
According to the information of the Defence Forces of Tavria direction, the occupiers continue redeploying actively, preparing for possible assaults.
As reported, the Russians created special barrier squads on the front lines, made up mostly of Kadyrov fighters. Their task is to prevent the units of the Russian army from retreating, to identify and destroy deserters, and to force Russian servicemen to go into the attack.
Bohdan Marusyak