Due to the Russian armed aggression, the death toll of Ukrainian children has increased to 500. Another 1,097 children were injured, the Office of the Prosecutor General of Ukraine has reported on Sunday, 13 August.
"As of the morning of 13 August 2023, according to the official information provided by juvenile prosecutors, 500 children were killed and more than 1,097 received injuries of various degrees of severity," the report reads.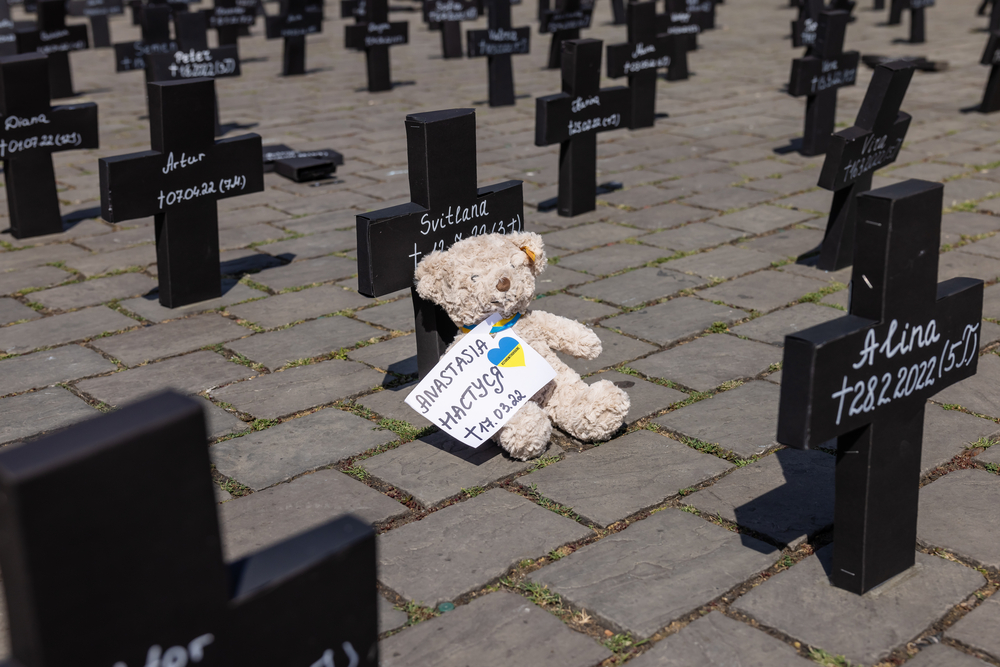 According to the prosecutors, most children were affected in the Donetsk region – 485, Kharkiv region – 298, Kyiv region – 129, Kherson region – 118, Zaporizhzhia region – 99, Mykolaiv region – 97, Dnipropetrovsk region – 94, Chernihiv region – 71, and Luhansk region – 67.
It is noted that these figures are not final, as work is underway in the areas of active hostilities in the temporarily occupied and liberated territories.
According to the UN, since the beginning of the full-scale war in Ukraine and as of the end of July 2023, 9,369 people have been officially killed and 16,646 injured in Ukraine. In particular, 143 civilians were killed and 605 injured in July.
Bohdan Marusyak