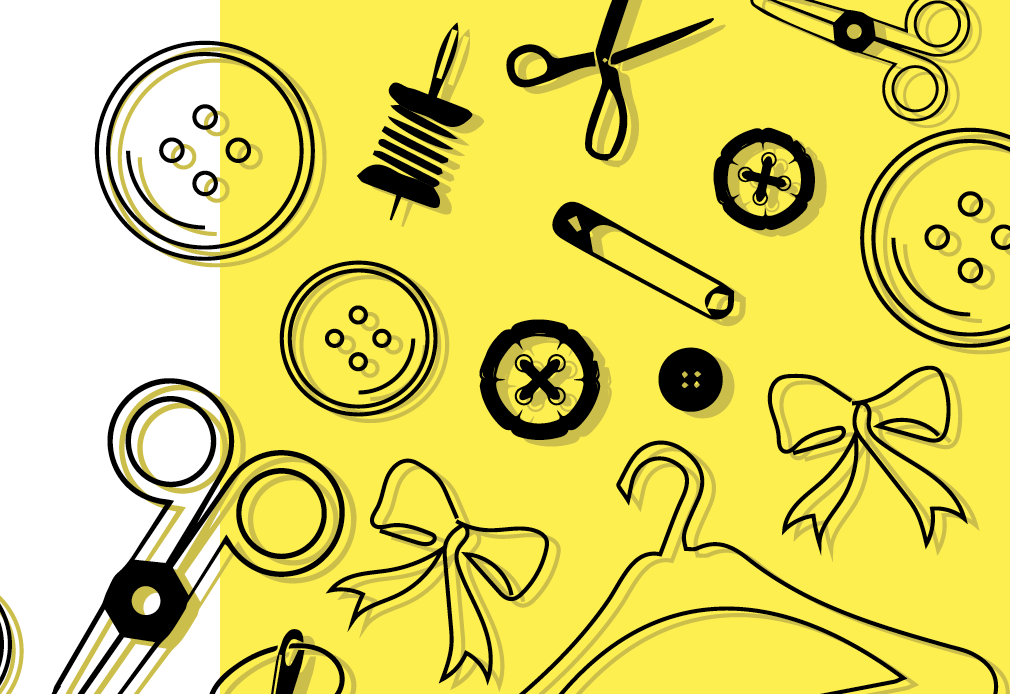 Exquisite embroidery, colourful drawn thread works, and original ethnic accessories are abundant on the catwalks and fashion week shows. This is not the first year Ukrainian designers have competed with well-known names in the fashion world and influenced European fashion. The national Ukrainian embroidered shirt, called the vyshyvanka, has become the distinguishing mark of Ukrainian fashion designers. Our national colouring inspires renowned fashion gurus. In particular, Jean-Paul Gaultier dedicated a whole collection to Ukrainian embroidery and the fashion house Valentino interpreted the Ukrainian pattern in its cruise collection "Resort 2017". World famous stars including Halle Berry, Nicole Kidman, Salma Hayek, and others also love our embroidered shirts.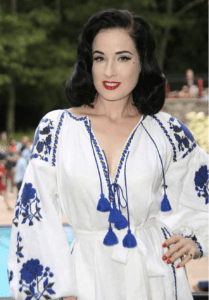 Ukrainian designers confidently create fashion in various countries across the world using national ethnic elements. For instance, Vita Kin is the creator of famous embroidered dresses and the first Ukrainian designer whose clothes have worn by the most influential global celebrities. Dita von Teese, Florence Welch, Demi Moore, and fashion insiders buy Vita Kin's embroidered dresses. No wonder that last year the Wall Street Journal named Vita Kin's embroidered dresses the most popular summer dresses of the year. The world's top glossy magazines hold photoshoots with these dresses and they have been sold by major global retailers. Moreover, the whole stock of embroidered dresses was sold out on fashion websites within half an hour.
Fashion designer Anton Belinskyi is another famous Ukrainian. His collections are well known at the London and Paris fashion weeks. Belinskyi studies Ukrainian cultural traditions and street fashion, and his works have been published in Vogue Italy, Vogue UK, Glamour UK, POP Magazine, Nowfashion.com, and Style.com.
Anton Belinskyi creates ready-to-wear avant-garde women's clothing with Ukrainian elements which highlight your individuality.
Ukrainian brand Sleeping Gypsy has showrooms in Kyiv and New York and clients in Tokyo and Dubai. The brand produces modern dresses and blouses with embroidery actively using traditional Ukrainian techniques. All embroidered shirts are made using an ancient technique of sewing clothes and decorating them, named pukhlyk. Newlyweds are frequent customers of this brand.
Yulia Mahdich from Lviv creates fashion sold in 35 countries around the world and in particular in the United States, most European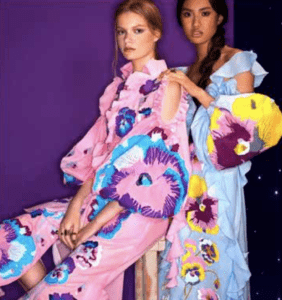 countries, and even in Japan. The designer herself says she is most proud of the wedding dress collection she designed for the Princess of Kuwait.
Her embroidered shirts are designed using the ornaments of Kievan Rus and the images of the Slavic gods. The embroidery technique dates from the 9th and 10th centuries.
The Victoria Gres brand combines fashion trends and different historical periods. Victoria Gres creates collections using antique lace, embroidery, and other elements of decor in combination with modern fabrics. Victoria Gres created the costumes for Janet Jackson's world tour.
Designer Oksana Mukha decorates clothes with Ukrainian elements. Fashion houses displaying her wedding and evening dresses can be found over the world: in France, Australia, Czechia, Canada, USA, Germany, Italy, Lithuania, Latvia, Poland, China, Russia, and Belarus. Charles de Gaulle's granddaughter chose one of Oskana Mukha's dresses for her wedding ceremony.
Nowadays Ukrainian designers are assertively promoting their culture not only in Europe but throughout the world. The modern Ukrainian embroidered shirt vyshyvanka has become an integral part of the wardrobes of Hollywood celebrities and politicians alike. Ukrainian is à la mode!
Natalia Tolub is a journalist with twenty years of experience, specializing in topics such as economics, real estate, insurance, tourism, and fashion. She worked in leading positions in leading editions of Ukraine. Nominee for journalist awards. In the past, he has been PR director of international and Ukrainian companies with a focus on formulating communication strategies. An important part of Natalia's life is her volunteer work. In 2104, she organized a Charity Auction to Help Our Army on Facebook, the proceeds of which were donated directly to verified volunteers. Thanks to this project, more than $ 40,000 was transferred to the Ukrainian army. She graduated from the Faculty of Journalism at Taras Shevchenko National University of Kyiv.
Follow us on Twitter